CANi Dance
Oct 29 Pearson Convention Centre & Nov 5th Niagara Falls Convention Centre
Buy Individual Tickets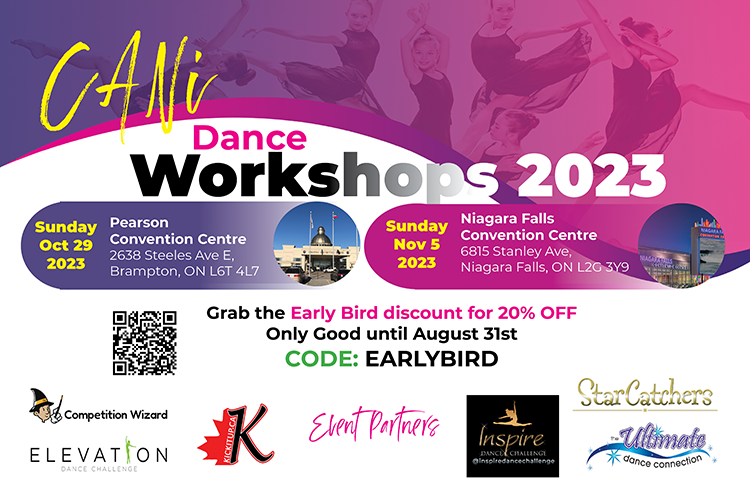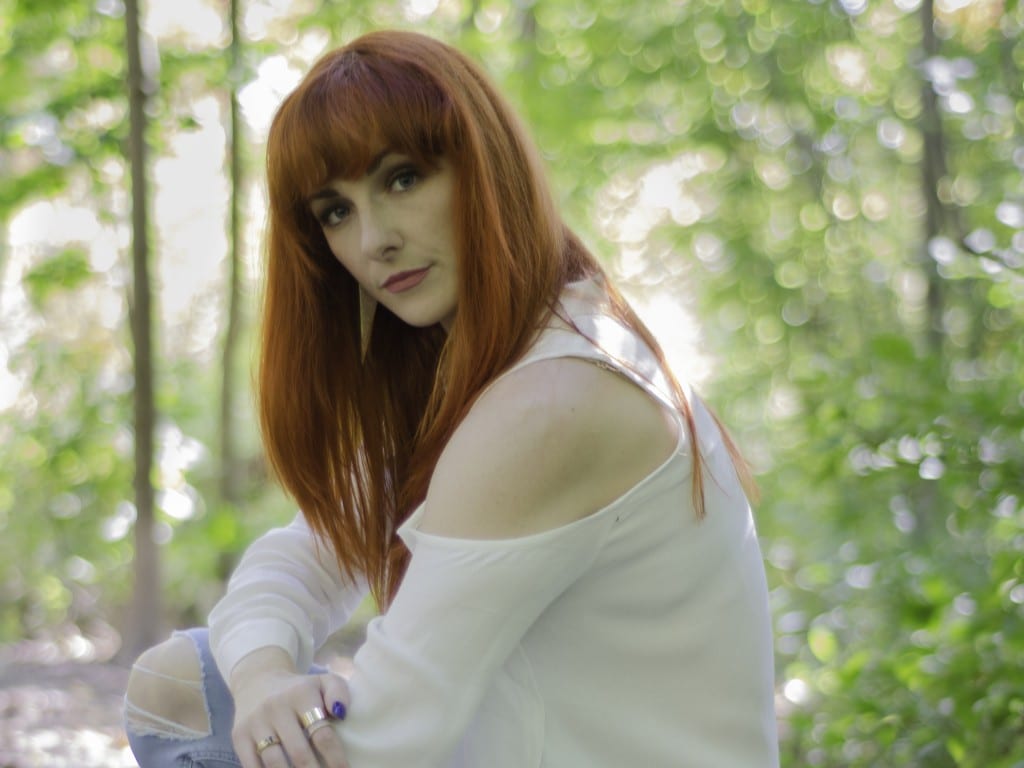 Allison Bradley - Contemporary | Hip Hop
Allison's passion for dance is evident with every breath she takes. Ally is a gifted performer, teacher and choreographer with an amazing ability to get her students and dancers to tap into their innermost feelings and dance them. Allison trained at Dansation in her hometown of St. Albert, Alberta, Vancouver, Los Angeles, New York and Toronto for intensive training. In 2009, she completed the International Student Visa Program at Broadway Dance Centre in New York City where she received the Outstanding Student Award.
Allison has created opportunities for herself and others by creating her own dance company, A L I Entertainment. Her dance crew worked with N5 Pictures and performed for the music video Man-o Kabootar by Sasha. Allison performed in the production I Think I Can as an actor and dancer under the direction of Conrad Alexandrowicz at the Lorraine Kimsa Theatre for Young People. She also danced in the Zapix Awards on YTV, Shawn Byfield's Live in Rhythm, and Luther Brown's Red City.
"To be outstanding get comfortable with being uncomfortable. Be brave. Take risks. Nothing can substitute for experience. The expert in anything was once a beginner."
Lineen Doung, Dark Dance Collective - Hip Hop | Urban
Lineen started his dance career in high school studying the basics ballet, jazz, modern, lyrical, contemporary and hip hop. Freestyling was his first form of dance in the field of hip hop.  In 2005 he really began to take interest in hip hop choreography where he auditioned for the McMaster dance company.  He was named assistant artistic director in his second year of being in the company and choreographed many award winning routines and placed top 3 at many competitions throughout his university career.
Lineen has come a long way since university, he has worked with many choreographers; Luther Brown, Leon Blackwood, Shavar Blackwood, Lenny Dela Pena, Romeo Cassellas, Natalie Nesterenko, Tre Armstrong and many more.  He has done work for Rogers, Sony, shops at don mills, and many conventions!  Lineen has danced for Shawn Mendes, Kreesha Turner, the General, EOS, Troy, Lights, and most recently Trish; where he performed at the America's Next Top Model fashion show as a backup dancer. He has choreographed the TB show, Rich Bride Poor Bride and was also highlighted on So You Think You Can Dance Canada where he made finals week!  He has also choreographed for a contestant in the Miss Perfect 10 pageant and is a featured dancer in Kreesha Turner's music video Bounce with Me and in the video Toes by Lights.
Currently, Lineen is part of the Original Gentlemen all male dance crew which has competed all over Toronto and is now going to UK to represent Toronto and Canada at the UK's hip hop championships!  The O.G is taking the industry by storm and performing everywhere, becoming a crowd favorite.  Lineen also has a dance company called DARK (Dance and Rhythm Konnexxions) where he hosts charity events, dance training programs, and much more.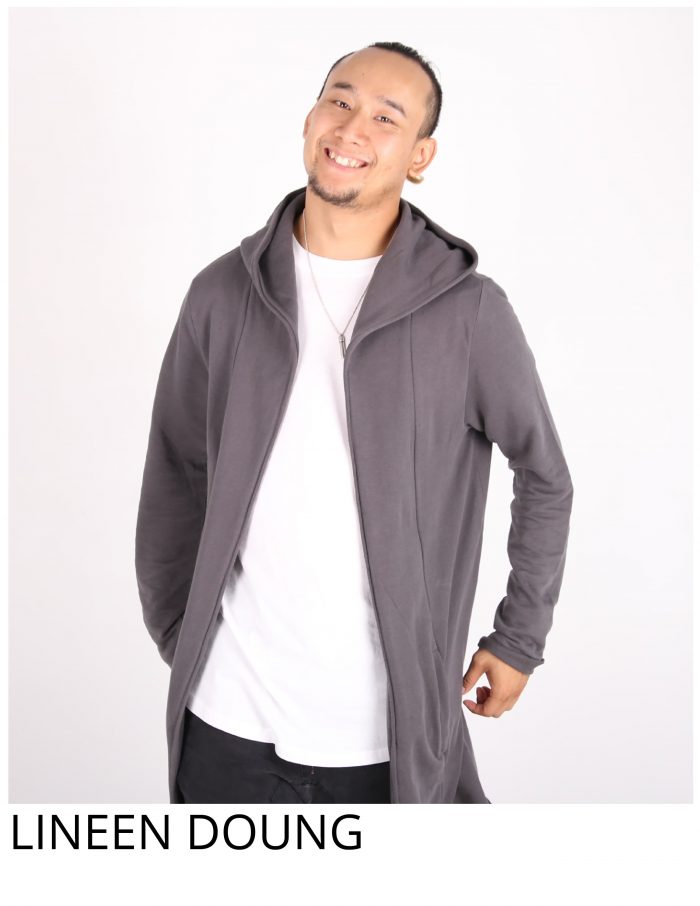 Christy Adamson - Fosse | Jazz | Stage Presence | Competition Performance | Acting
Christy is an extremely versatile competitive adjudicator, performer & actor who has performed in 5 productions of
Cats, most recently at the Panasonic Theatre in downtown Toronto. A highlight
of her career was learning puppetry to spend over a year starring as Joey and
Topthorn in the Dora Award winning play War Horse, developed by The National
Theatre of London. Most recently she starred as Tanya in Mamma Mia! at the
Citadel Theatre and toured the US in a production of Saturday Night Fever.
Before embarking on a career in Music Theatre Christy spent several years as a
featured dancer with the OMO Dance Company, travelling as far as Macedonia
and Turkey for performances.
Favorite theatre credits include: Boys In the Photograph (Mirvish);
Jolene/Associate Choreographer Dirty Rotten Scoundrels (US National Tour);
Velma Von Tussle Hairspray (Port Hope); Annie Chicago (Drayton
Entertainment); Lucilla Anne Of Green Gables, Canada Rocks (Charlottetown
Festival) ; Lady Jaqueline Me And My Girl; Tess Crazy For You; Evita; Sweet
Charity; Cats (Drayton Entertainment); Bianca Kiss Me Kate; Jesus Christ
Superstar (Sunshine Festival); U/S Narrator Joseph and the amazing…; U/S
Diana/Val/Judy A Chorus Line (Stage West); Dance Captain All Shook Up
(Stage West Calgary); Robin Hood (Ross Petty Productions); Hollywood Sings;
Broadway Baritones (Starbright Festival); Choreographer/Assistant Director Cats,
Fraulein Cost Cabaret (Theatre Aquarius)
TV and Film credits include: Assistant Choreographer – 3 Seasons Canadian
Idol; Assistant Choreographer 18 th Annual Gemini Awards
Upcoming: All Shook Up, Rockabilly Swingtime, and Joseph and the Amazing
Technicolor Dreamcoat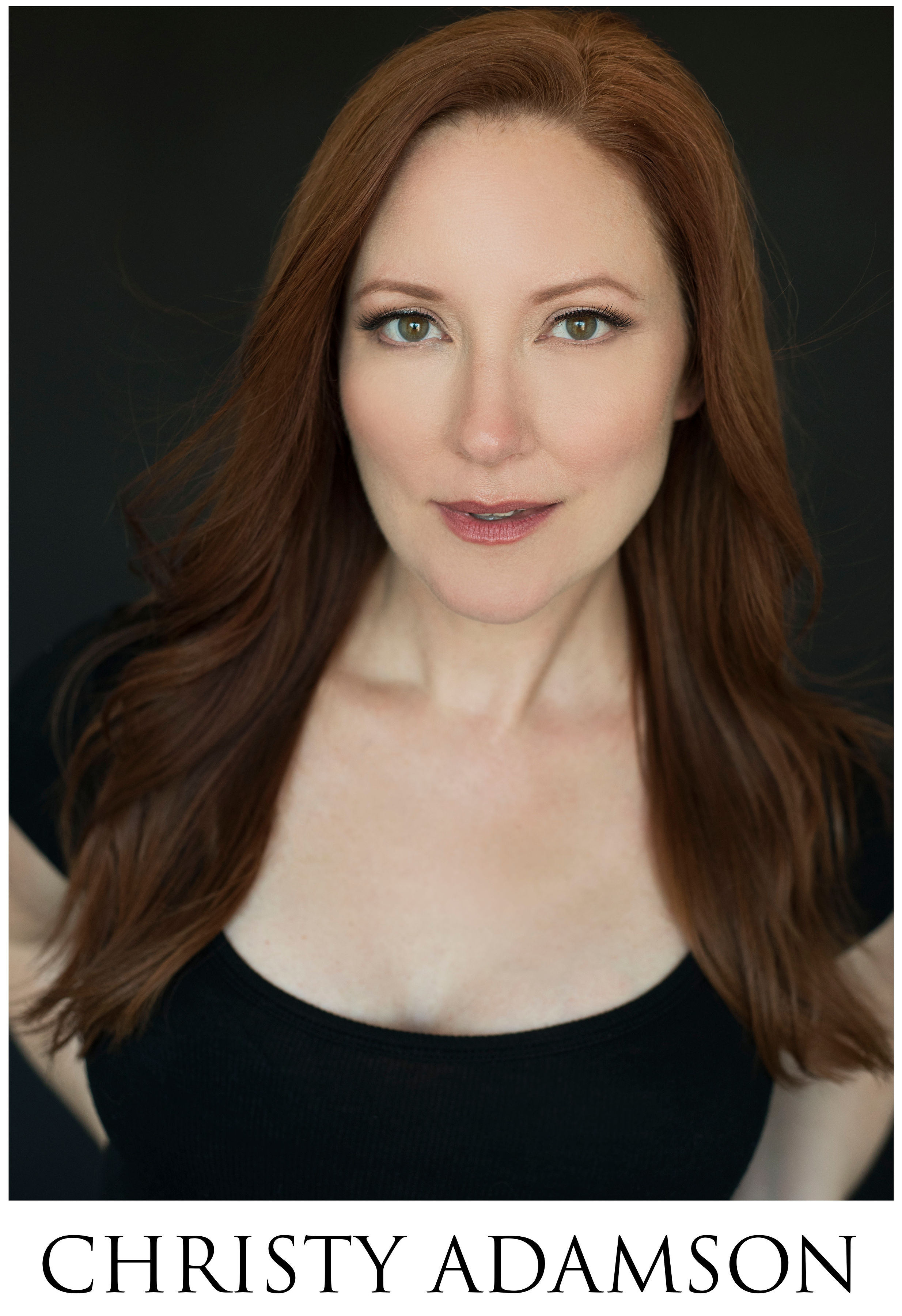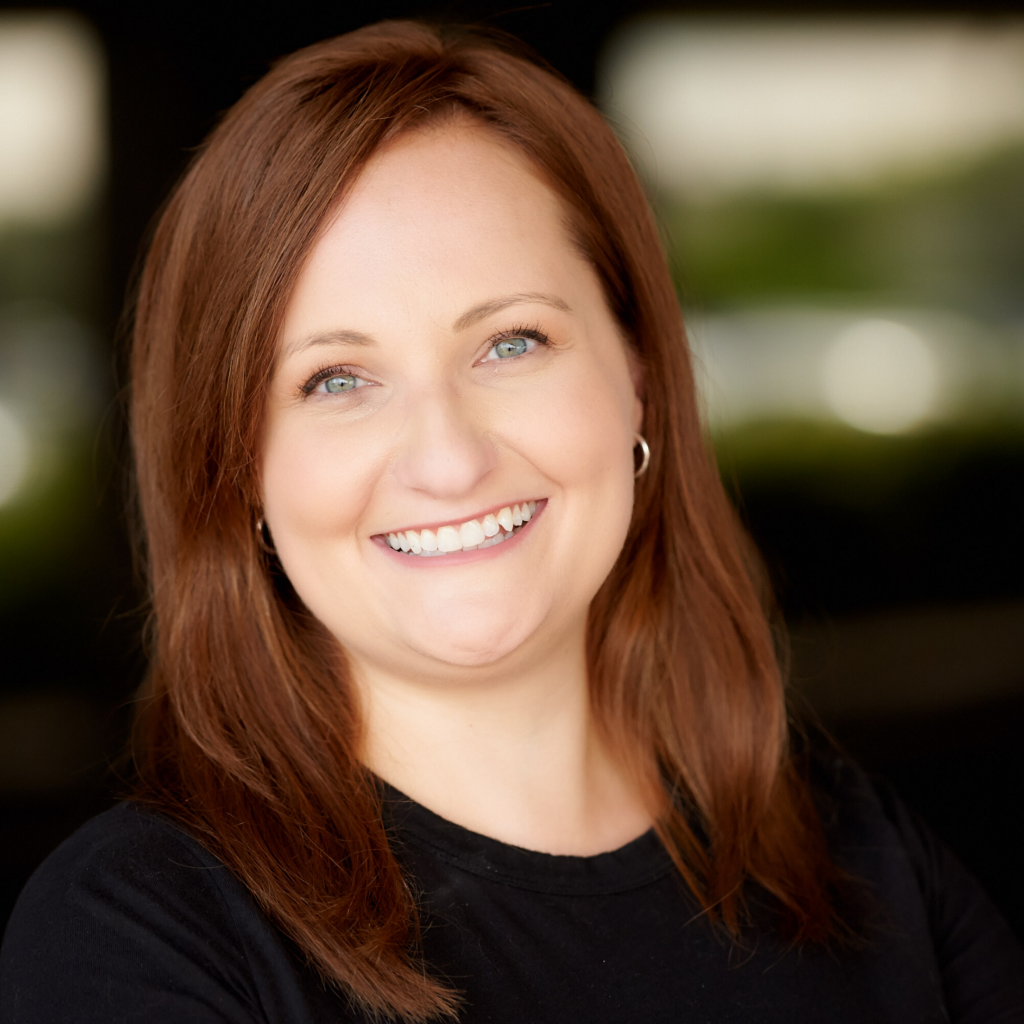 Kelly Summers (NBS- TTP (Dip), AISTD (CSB) , RTS-RAD, ARAD, CDA, PAA, PBT, AAC, ACA, ADA)
Kelly Summers is an accomplished dancer, instructor and studio owner. She is a graduate of Canada's National Ballet School's Teacher Training Program, graduating with distinction and as class valedictorian. She holds her Associate Status with the Cecchetti Society of Canada and her Registered Teachers Status with the Royal Academy of Dance. Her performance career includes Musical Theatre Productions, Industrial Work and Ballet/Contemporary Repertoire across Canada, the USA and Bermuda. She now focuses her passion for dance on teaching, which has taken her across Canada and the United States, teaching classes and workshops in ballet, jazz, lyrical and contemporary. For two years she was Ballet Director at In Motion School of Dance in Bermuda. Kelly was also Personal Assistant to the Director, Mignon Furman and Teacher at the American Academy of Ballet. Kelly currently holds her Advanced Two diploma with distinction from the Royal Academy of Dance, Advanced Two diploma with the Cecchetti Society of Canada, and her Advanced One diploma with the I.S.T.D. National Branch. She is a member of the Professional Adjudicators Alliance and Canadian Dance Adjudicator certified. Kelly is an auditor and contributor to this program being on the ground floor of delivering an elevated standard of dance adjudication. She recently completed her ACA – AcroDance Competition Adjudicator Certification and is proud to be a Acro Dance Adjudicator: Founding Member. She continued her training by attaining her certificate of completion for the Progressive Ballet Technique and Acrobatic Arts- Level I. Most recently, Kelly became the co-director and choreographer of The Nutcracker Holiday Spectacular- Milton's first community-based full-length Nutcracker production. She is an advocate of Arts education for all ages through community outreach and high school programs. Her goal is to develop young dancers into passionate artists with technique, creativity, focus, and undying love for their craft.
Paul 'Kaze' Thurton - Breakdance, Hip Hop
Paul 'Kaze' Thurton is the Director of Fresh Factory Toronto, and Simply Swagg He has choreographed & performed with Drake, Mario, Nas, Christina Milian, Wu-Tang Clan, Kardinall Offishall, Classified, Rich Kidd, Method Man, Redman, Afrikaa Bambataa, Talib Kweli, Mos Def, Christina Milian, Show Stephens, etc.
Specializing in Breakdance and Hip Hop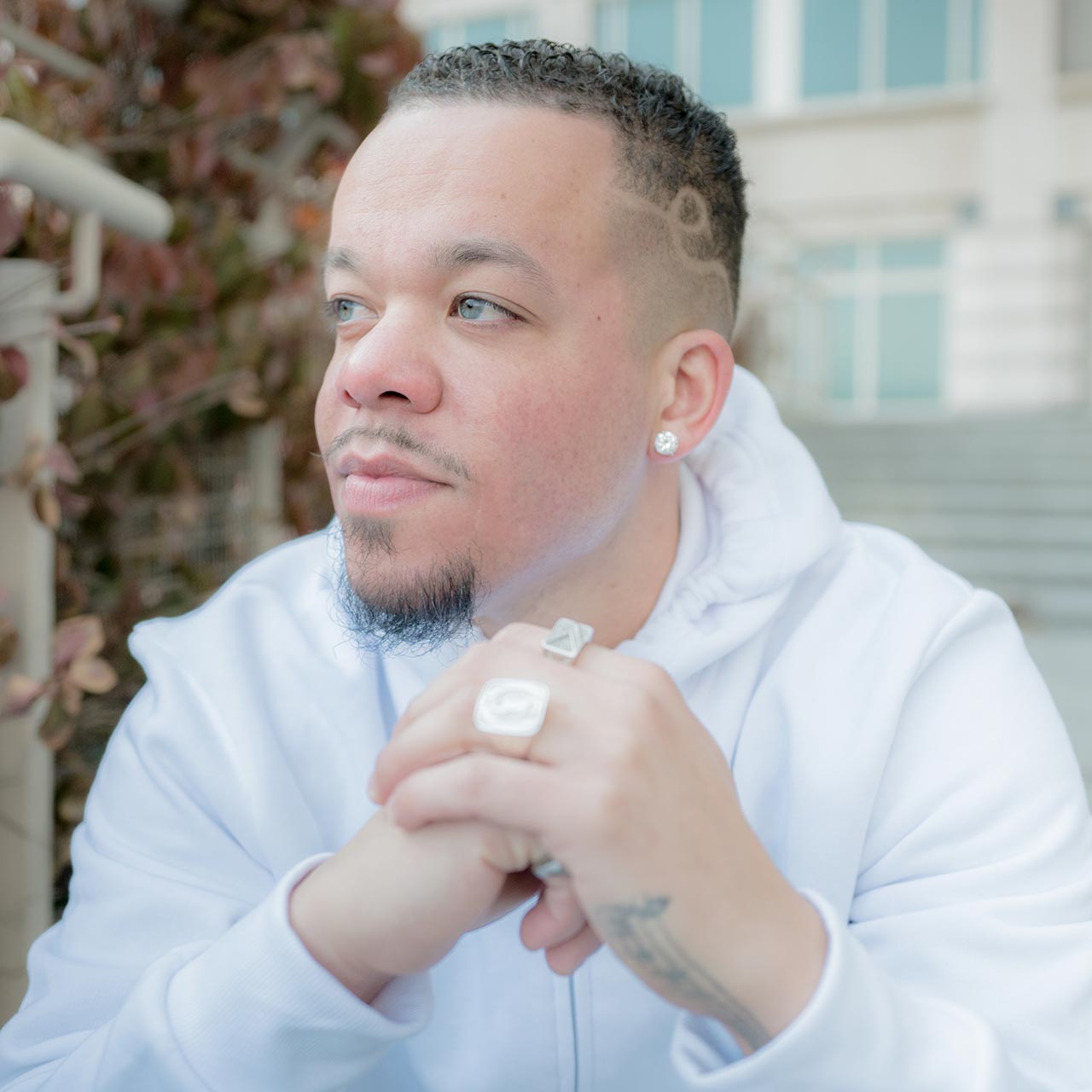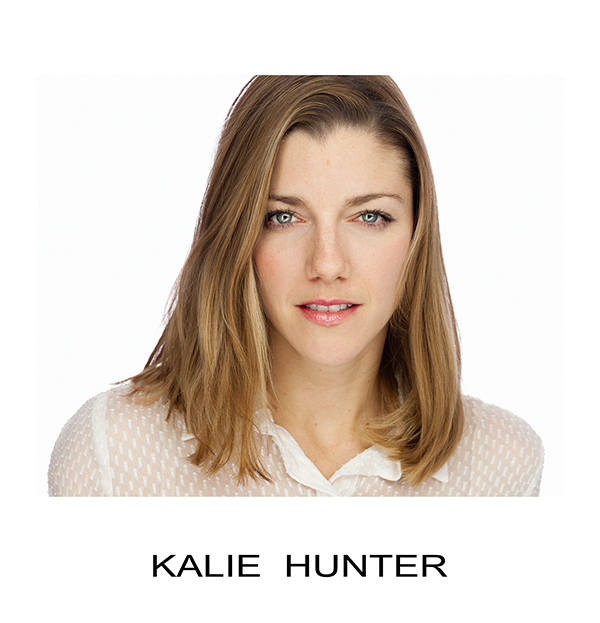 Kalie Hunter - Jazz | Lyrical | Tap | Stage
Kalie is originally from Victoria, BC and she has been dancing since the age of 8.  She has her BA in Dance from The School of Alberta Ballet/University of Calgary and since graduation has spent her time performing all over the country.  Her favourite theatre credits include:  Dance Captain, Spamalot -Stagewest Calgary, Tantomile (u/s Victoria, Bombularina, Demeter,) CATS -Panasonic Theatre, White Christmas -Manitoba Theatre Centre, Dirty Rotten Scoundrals -Theatre Calgary, Beauty and the Beast x2, Theatre Calgary and Citadel/Theatre Calgary co-pro.  Her favourite film/tv credits include:  Season 1 and 2 of The Strain (F/X,) Ghost Annie in Pay The Ghost (starring Nicholas Cage; out this year, Voltage Pictures,) A Cowboy for Christmas (Hallmark/CTV,) Bang Bang Baby (TIFF,) Tiny Dancer (White Pine Pictures,) The Ron James Show(CBC,) Nikita (CW/Warner Brow.)
Kalie has also had the chance to dance in many company works having spent one season with La Caravan Dance Theatre in Calgary, performing original works such as In Proximity and The Corridor, and one season with Ballet Espressivo in Toronto performing in Don Quixote, Uprising and Forbidden Fruit and Rotten Apples.  She has been lucky enough to tour much of the world dancing and as a featured aerial artist for Jean Anne Ryan Productions onboard Silverseas Cruise Lines, and also had the opportunity to dance her way across Poland with 17 other Canadian dancers from U of C representing W&M Physical Theatre. 
In addition to performing, Kalie is a sought-after adjudicator and teacher and has worked from Vancouver Island to Quebec spreading her love and passion for dance.  Kalie is co-owner of the professional dance training centre "Metro Movement" in Toronto.
Harriet Chung
Harriet Chung was born in Hong Kong and grew up dancing, singing and playing the piano. As a member of children's choirs that performed around Europe and the United States, Harriet became enamored with the west at a young age. After graduating from high school she majored in dance at the Hong Kong Academy of Performing Arts.
Harriet moved to Toronto to further her dance training at the National Ballet of Canada. Afterwards, she danced professionally with the Empire State Ballet, Ontario Ballet Theatre, Xing Dance Theatre, among others. During this time she also landed roles in operetta and musical theatre productions.
Harriet's career took a huge turn when she was cast in the Toronto production of The Phantom of the Opera, becoming the first Asian cast member in Canada's most successful theatre production. She later performed in the most successful show in German history, Cats, in Hamburg. Harriet also appeared in the award-winning world premiere of the opera Iron Road and several productions of The King & I where she played the role of Eliza. She also served as choreographer and received an Ovation Award nomination for Outstanding Choreography for her work in the Gateway Theatre production of The King & I in Vancouver.
Harriet played the titular role in the award-winning stage production of Golden Lotus in Hong Kong which earned her a Hecklers Award nomination for Best Actress. She has also received several Outstanding Actress awards for the internationally acclaimed musical film of Golden Lotus from the Film Fest International Paris, Barcelona International Film Festival, among others. Harriet also appears on the Golden Lotus: Sounds from the Musical soundtrack album.
Harriet's debut single is a rebooted version of A World Away (Remix) from Golden Lotus which was recorded with a full orchestra. The track won Best Original Song at the Hollywood Gold Awards. Its glamorous music video has won numerous Best Music Video awards including the Amsterdam International Film Festival, Canadian Cinematography Awards, Europe Film Festival U.K., Hollywood Gold Awards, among others. She also received a Best Actress award from the Europe Film Festival for her performance in the music video.
Harriet will be releasing new singles throughout 2022 with her debut solo album scheduled for release in early 2023.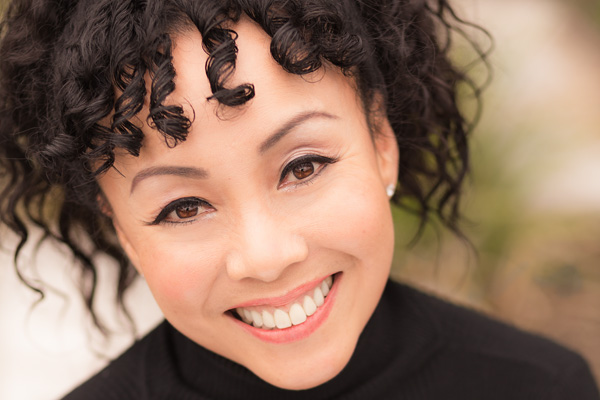 Ellyna Tedesco
Accomplished as a performer and competitive dancer for several years, she is an example of what exposure to many different teachers and styles can do for an elite level athlete.
Ellyna will be traveling to Poland as a member of Team Canada Tap in 2018 under the direction of Mathew Clark, and previously performing as a member of Team Canada East 2017 she competed in the elite small jazz, jazz and modern formations. Additionally, Ellyna has performed internationally in Spain in 2018, in Los Angeles in 2014, and with the National Ballet of Cuba in 2010 on the Havana Grand Theatre stage, their group being the first North Americans to perform since the revolution.
At age 13 Ellyna was awarded a full scholarship to attend BeDiscover's LA Intensive where she trained at "the Edge" performing arts and worked with world class teachers and choreographers.
She has appeared as a dancer in the music video "Bootie Swing" by Parov Stelar, has acted and danced in Drayton Entertainment's 2015 production of "Peter Pan" & the 2014 production of "The Little Mermaid."   Credits also include catalog modelling for Costumes By Jazzamatazz.
During her transition year in 2017 from dancer to teacher, Ellyna won three top choreography awards at competition for her initial work in full time competitive categories.
Her recognition in the industry as an up and coming talent is reflected in her being asked to teach at workshops for Pure Rhythm Dance Company-Ancaster & Dixon Dance-Owen Sound.
Ellyna has attended ADAPT teacher training as well as being certified with Acrobatic Arts module 1 with the addition of a aerial & back handspring clinic  & International Dance Teacher Standards and an affiliate of the Canadian Dance Teachers Association.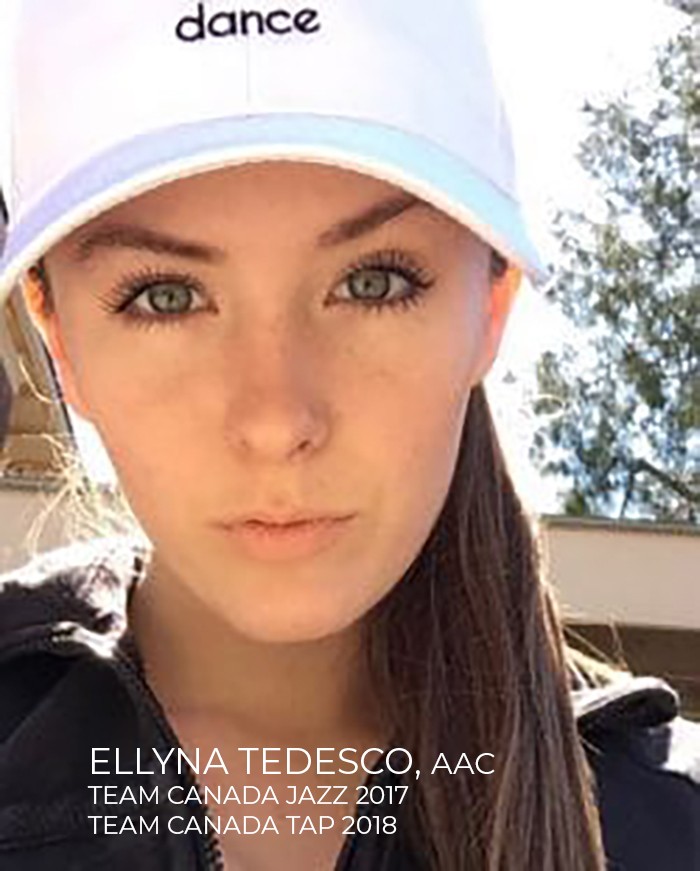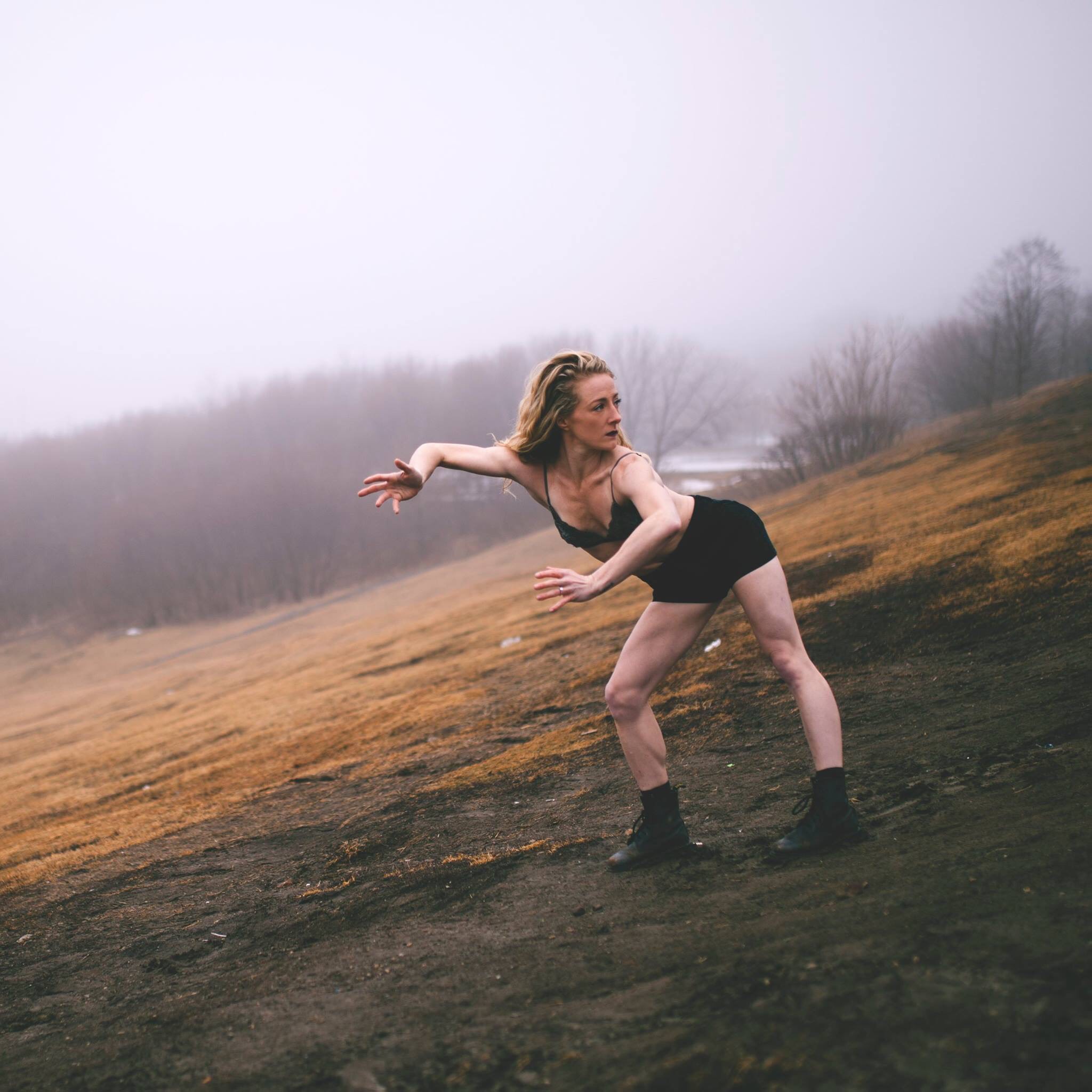 Amy Wysocki (Adams) - Contemporary | Barre | Ballet
Amy Wysocki (formerly Adams) is a passionate Toronto-based artist with over 25 years of training and experience as a dancer, while focusing the past 10 years on developing and expanding her skills as a teacher, choreographer and adjudicator. A graduate of the International Student Visa Program at Broadway Dance Center in New York City, where she trained in contemporary dance, working closely with mentors Cat Cogliandro and Jenn Freeman. Some performance experiences include; Icona Pop "I Love It", ABC's Good Morning America, Classified "Payday" music video, Toronto Fringe Festival, Toronto Dance Teacher's Expo, CNE Bellosound "Sketch Stage" and Much Music's Electric Circus New Years Eve Bash.
Amy's journey began in Mississauga, Ontario where she trained for many years as a competitive dancer in a variety of styles, including ballet, jazz, hip hop, lyrical, musical theatre and pointe. As a dance graduate of the Regional Arts Program at Cawthra Park Secondary School, Amy furthered her technical training in modern (Limon and Graham techniques), cultural dance styles, choreographic skills, improvisation, dance history, kinesiology and nutrition.
Amy furthered her education at McMaster University, attaining a Bachelor of Arts Degree in Psychology, Neuroscience & Behaviour. While she completed her studies at McMaster, Amy co-Founded and co-Directed a highly successful competitive university dance team called Verve Dance.
Amy is co-founder and co-Artistic Director of a professional contemporary company, based out of Toronto, called Point Of View Dance Project. The company completed two successful show runs of a full length work titled, "Wireless Connection". P.O.V. Dance Project has choreographed work for Fever After Dark, The Bazaar, Toronto Fringe Festival, CNE Bellosound "Sketch Stage", Raise The Rhythm fundraisers, and many more. The company has also been featured in The Dance Current Magazine.
Amy is a certified Barre fitness instructor and a member of the Professional Adjudicators Alliance. She teaches, choreographs and adjudicates across Canada, with award winning choreography and recognized students. Amy strives to continually grow and develop as a dancer, teacher and choreographer. Leading by example through hard work and determination, Amy loves to inspire and share her passion with others.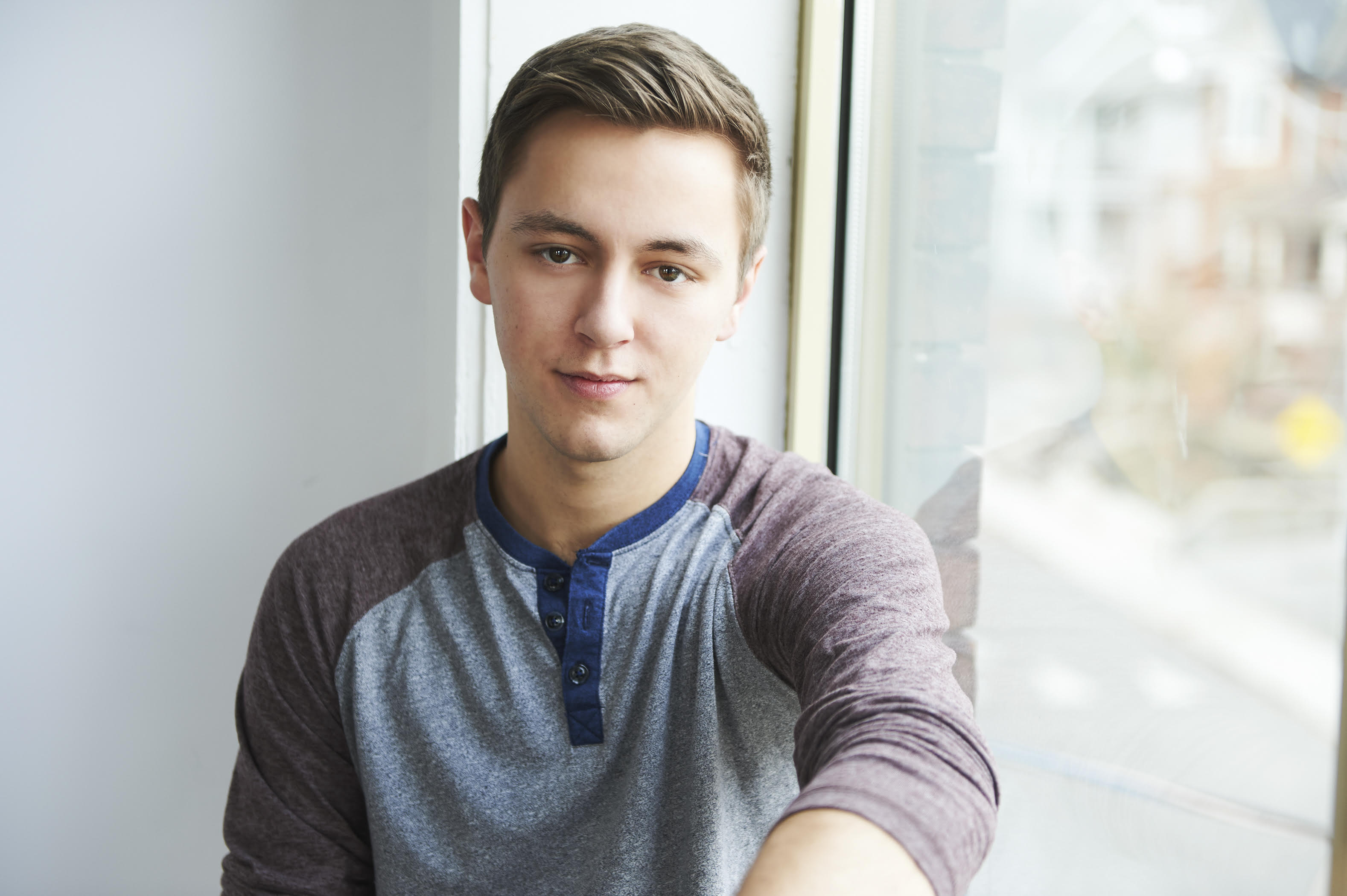 Eric Abel - Tap | Theatre Jazz | Song and Dance | Performance
Eric is a Dora Award nominated performer, based out of Toronto. Specializing in dance and
singing, Eric has matured his career across Canada, and internationally. Currently, Eric is performing in Billy Elliot the Musical at the Stratford Festival, where Eric has spent the past four years doing previous shows such as The Rocky Horror Show, The Music
Man, Guys and Dolls, Romeo and Juliet, A Chorus Line, and The Hypochondriac. Elsewhere, Eric has performed in Joseph and the Amazing Technicolor Dreamcoat at Theatre Aquarius, Funny Girl at the Segal Centre, Anne of Green Gables, Alice Through the Looking-Glass,
and Canada Rocks at the Charlottetown Festival, and the Dora Award nominated Toronto revival of Cats in Toronto. On screen, Eric has appeared in Romeo and Juliet on CBC, Full Out on Netflix, Big Fun Weeknights on YTV, and Get Up 'N Move for Revolver Films.
Amongst others, Eric has been honoured to earn the Maureen Forrester Award, Guthrie Award (Stratford Festival); Amy Wallis Scholarship (Charlottetown Festival); and gold and silver medals (International Tap Dance Championships). Online: Instagram/Twitter:
@EricMackAbel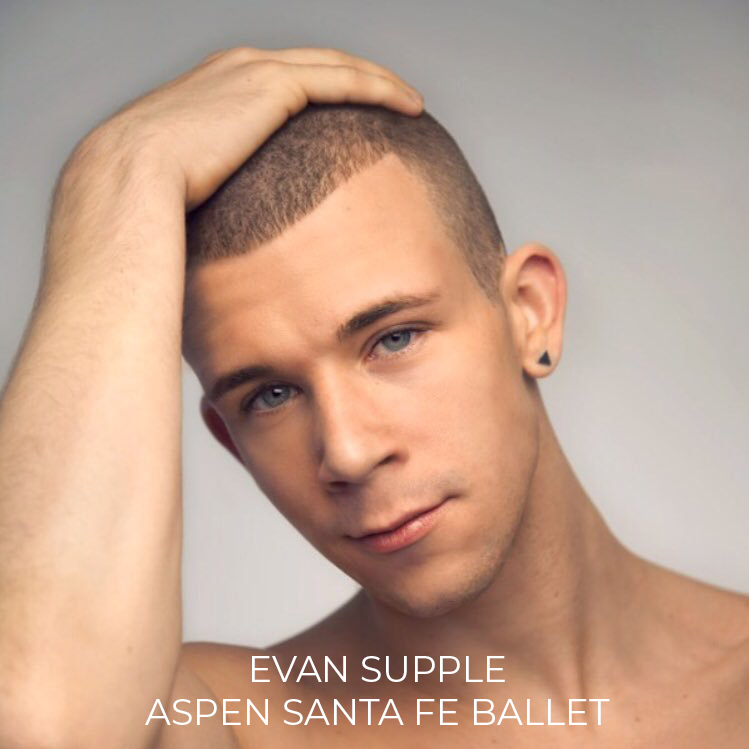 Evan Supple, Aspen Santa Fe Ballet - Contemporary | Lyrical | Ballet | Jazz
Evan Supple, a native of Toronto, Ontario, trained at Elite Danceworx before moving on to earn a B.F.A. from Marymount Manhattan College, Class of 2016. While at Marymount, he danced in works by Dwight Rhoden, Paul Taylor, Aszure Barton, Desmond Richardson, and Alexandra Damiani. He also toured internationally as a member of the Nikolais-Louis Dance Theatre in 2013. Additionally, Evan was featured soloist in the closing ceremony of the 2015 Pan-Am Games. He spent summers with Complexions, Canada's National Ballet School, and Springboard Danse Montreal.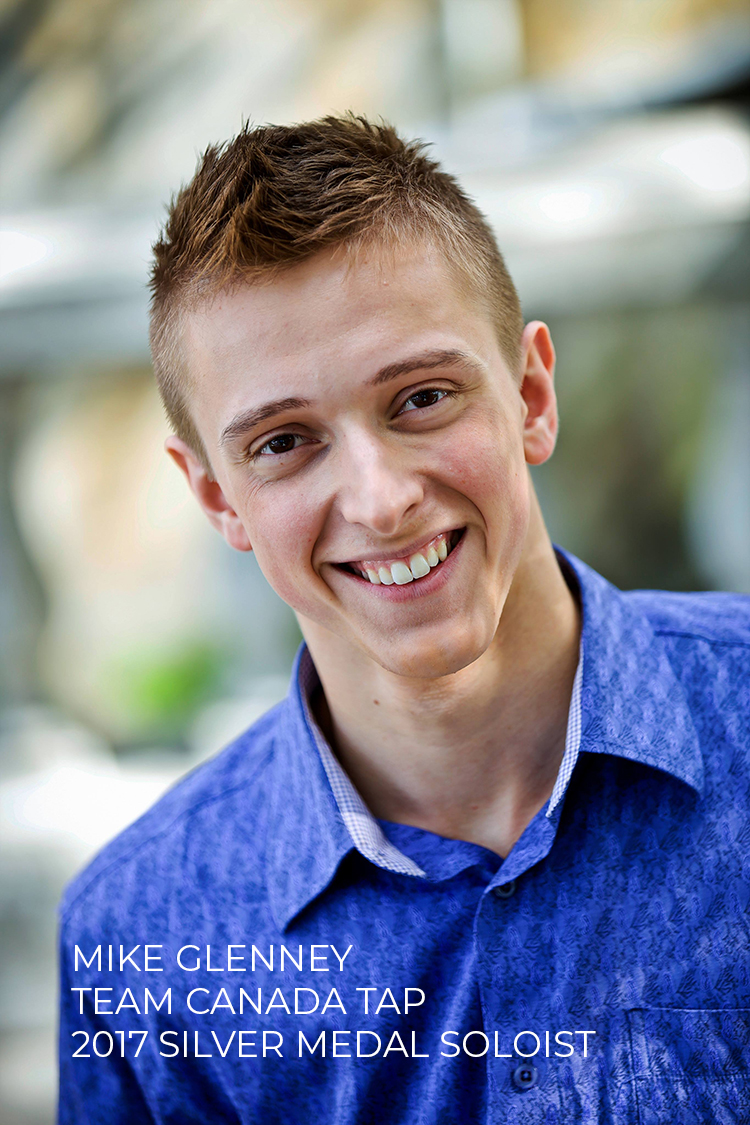 Mike Glenney, 2017 & 2018 World Tap Team - Tap | Jazz
Throughout his career, Mike has trained intensively in tap, jazz, hip hop, lyrical, ballet and partnering as well as performing in musical theatre and modern.
Mike is the current World Tap Dance Champion in the "Battle of the Feet". Along with his title win, he has won a total of 6 medals in his two appearances at the World Tap Dance Championships in Germany, spanning across solo, duet, and group categories. During his 12 years of competition, Mike won numerous overall awards and titles including but not limited to: Mr. Bedazzled, Mr. Dance Canada, Champion of Champions and Dynamic Dancer Awards (Highest mark of the competition). Additionally, he has won the Be Discovered, Chicago Human Rhythm Project, Tiffany McLean's Jazz and O.I.P. Intensive scholarships.
Through his career Mike has been fortunate to train with many of the greatest dancers of our time including: Lane Alexander, Jason Samuels Smith, Derick Grant, Sam Weber, Bril Barrett, and Michelle Dorrance to name a few. Mike also recognizes the benefits of continued education in dance, and travels every summer to Chicago to further his own training.
Mike has performed with Shawn Byfield's "Funk Factory" and was a founding member of Everett Smith's tap company "Bringing Tap Back". Most recently, he was a member of the "ONE Movement" anti-bullying performance company. Other projects have included: The Miss America Pageant, The Humber River Hospital Benefit, the Kitchener-Waterloo Choreographer's Ball, McDonald's Canada National Conference, and a guest performance with the True Jive Pluckers and the Hamilton Philharmonic Orchestra. He is also the Canadian representative for the "House of Tap Project"; a collective with the goal of uniting the tap community worldwide.
Mike began teaching dance in 2009, after having assisted for many years before that. His passion for working with children and youth has lead him to mentor as a Youth Facilitator with the Kiwanis "Key Leader" program, and as a workshop leader and guest speaker at the Kids4Kids summer leadership camp.
After spending two years dancing aboard the Disney Dream and Fantasy cruise ships, Mike returned home to reignite his teaching career. In the time since, he has become a sought after instructor, guest teacher, and choreographer throughout the GTA. Mike cherishes his time spent encouraging and inspiring his students, and imbuing them with the same love of dance and performance that has him shuffling down the street.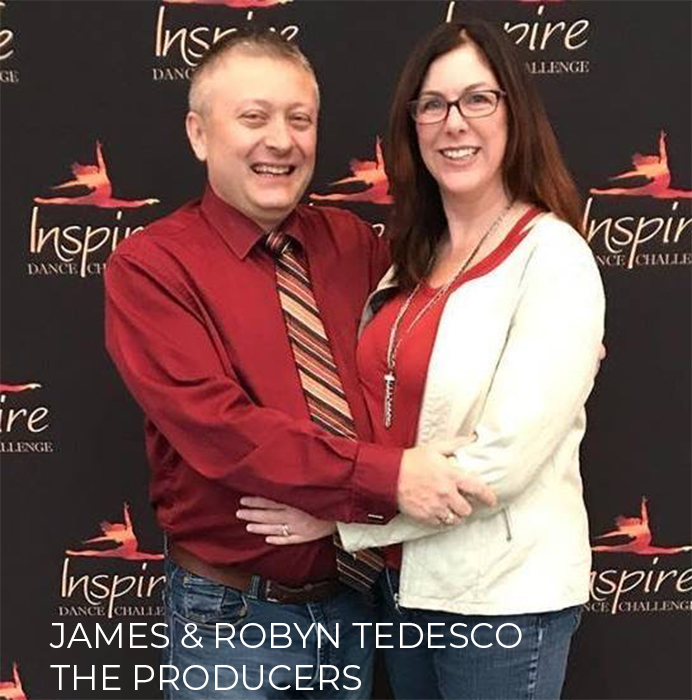 James & Robyn Tedesco - Convention Directors
James & Robyn have spent more than 20 years together -15 of them building dance studios, events and industry standardization tools in Canada.
Robyn is a seasoned veteran of the performance and dance industry has a BA in Dance from the University of Waterloo and attended Ryerson University.  She has judged dance competitions both nationally and Internationally, including being the Canadian dance judge for the IDO Commonwealth Cup of Dance in South Africa in 2017.
Starting in 2004 they built three successful studios in southwestern Ontario.
They have also produced and directed one of Canada's premier dance Competitions, Inspire Dance Challenge.   This experience has given the couple a unique perspective on the needs of the dance industry today.  In 2014 they were pivotal in developing a training standardization for dance competition judges as well as coordinating over 75 events and competitions.
Being able to address the needs of the student, the parent, the teacher, and the studio director makes them uniquely able to create a convention experience that will amaze the participants! They remain a very happily married couple today, as James does exactly what he is told…
Event Venue Address 6815 Stanley Avenue, Niagara Falls Canada Contact Us. 1.888.905.CANI
Niagara Falls Convention Centre
Master instructors subject to change due to performance contract, however equivalent staff will attend in the event of subsitution
MAP TO EVENT